How do I configure my email client to retrieve my e-mail
The information in this article applies to: Microsoft Outlook/Outlook Express

This article will provide you with the information you need to retrieve email from your e-mail POP account.
Procedure
In this procedure "mycompany.co.uk" should be replaced with "Front.St" (or other domain name) for which you are configuring your e-mail client.
Note: "myisp.net" refers to your Internet Service Provider. If you have an Advanced Email Account then you should use the outgoing server information for the Advanced Email Account.
Open Outlook Express.
Click on Tools then Accounts.
Click on Add then Mail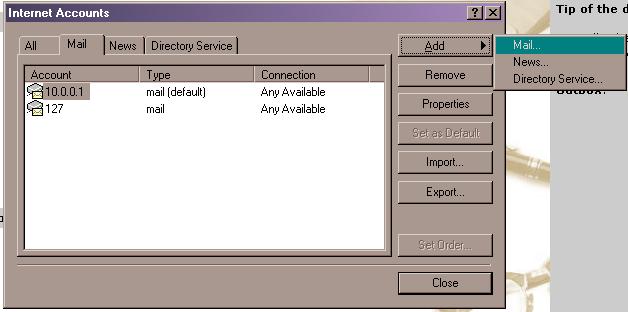 4. Enter the Display name which you wish to use then click Next.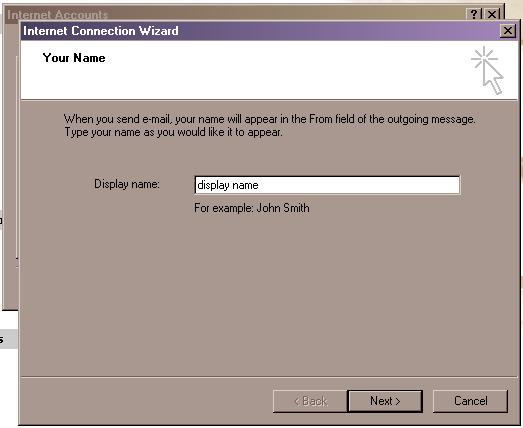 5. Enter your email address and click Next.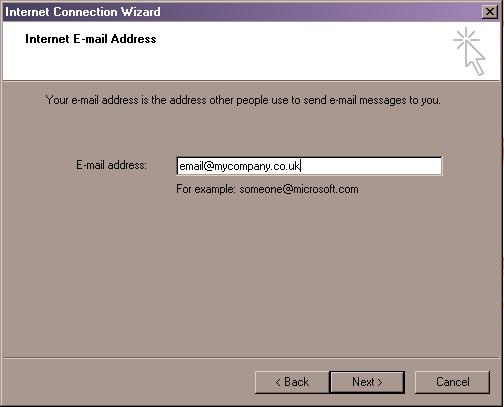 6. Enter the incoming mail server as mail.mycompany.co.uk and outgoing mail server which will be provided by your current ISP.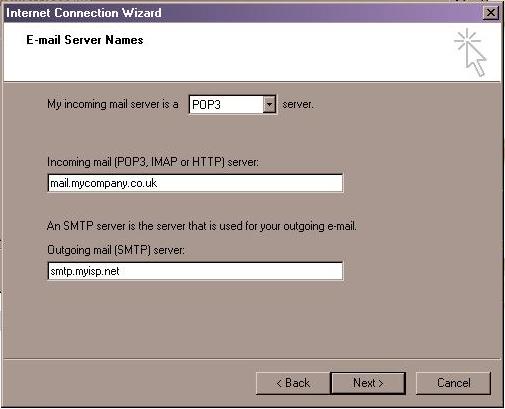 7. Enter the email address which you are going to retrieve the email from in the Account Name section and the relevant password as set up via the control panel.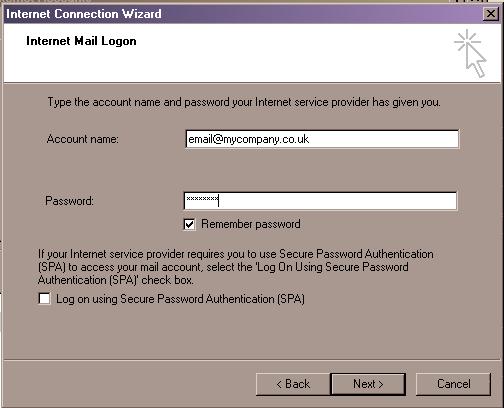 Then click Next and Finish.
If you are a Fasthosts dial customer you can set up your outgoing mail server as smtp.fasthosts.co.uk.
You need to set up your outgoing mail in accordance with the setup provided by your ISP (Internet Service Provider). You should direct all queries on outgoing mail to your ISP.
Once the correct settings have been entered into your e-mail client, you should be able to retreive mail regardless of the domain to which you are currently dialed up, and to send mail if you are dialed up to the ISP specified in your 'outgoing mail' account.